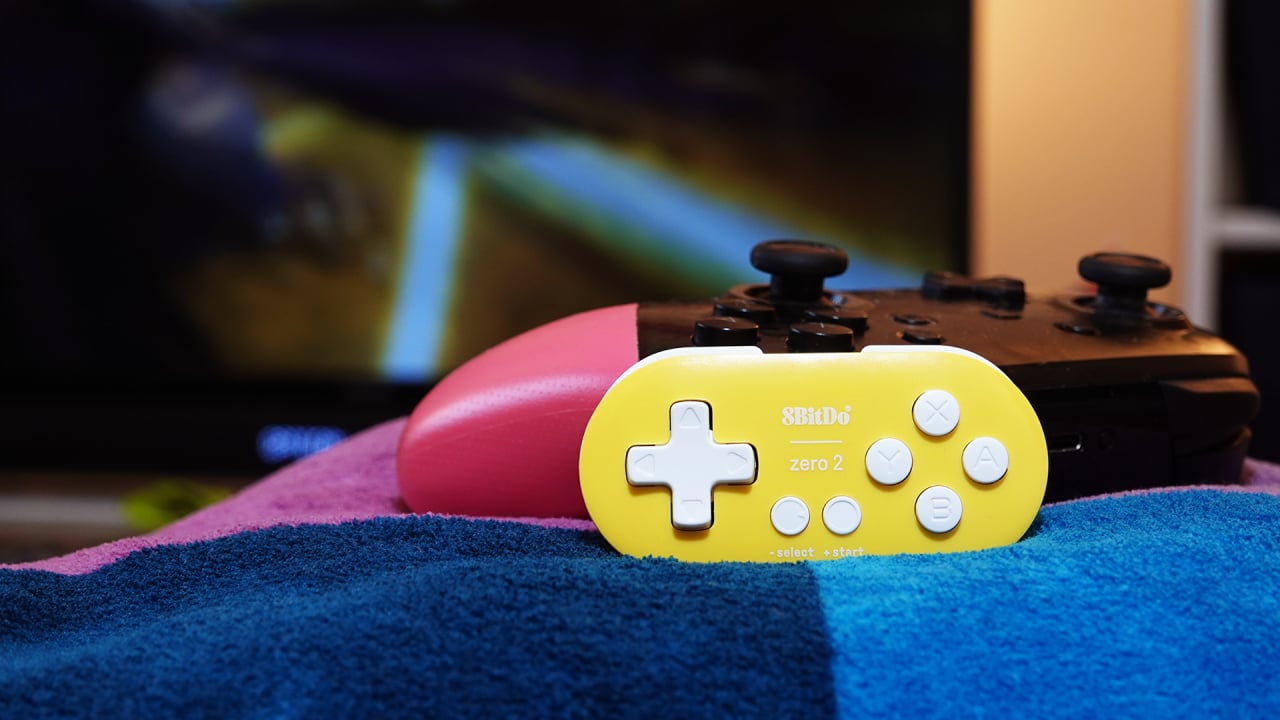 Itsy-bitsy teenie-weenie yellow Switch controller keyring.
What's more fun than playing some of your favourite games on the Switch? If your answer is something along the lines of 'struggling to hold the controller', then you're in luck, as 8BitDo has finally come around to producing a follow up to their dinky Zero controller in the form of the imaginatively-titled Zero 2. Unlike the first in the line, this one is compatible with the Nintendo Switch, as well as the usual contenders of Mac, Windows, Android, and Linux. Can this micro controller earn a deserved place in your big drawer full of pads?
Well, let's get one thing out of the way first; this thing is almost offensively small. It's not only smaller than a single Joy-Con on its side, but it's also considerably lighter, weighing just 20g. You may look at the images in this review and think it's 'very small', but suffice to say, before we got our hands on it we were far from prepared for just how small it really is, and unsurprisingly, this means using it can be a bit of an issue – but we'll explain why later on.
Read the full article on nintendolife.com